Throughout the summer, Clärchens Ballhaus puts on a free classical concert series called Sat one of my favorite spots in Mitte, the bridge behind the Bode Museum on Museumsinsel. Appropriately, the series is called Sonntagskonzerte am Bodemuseum, Suday Concerts at the Bode Museum. These photographs are from the opening concert this summer on July 14th, 2013, which featured the Klaviertrio Würzburg.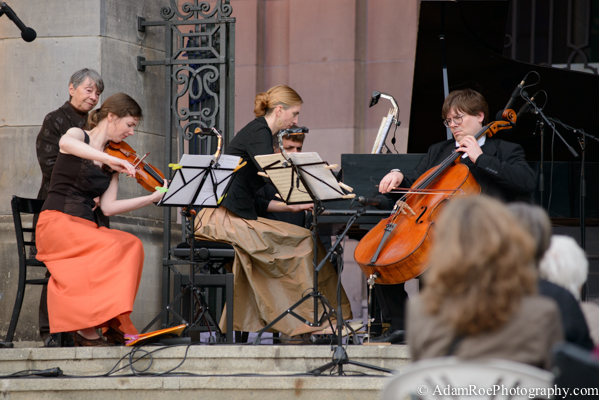 The Klaviertrio Würzburg, during their concert.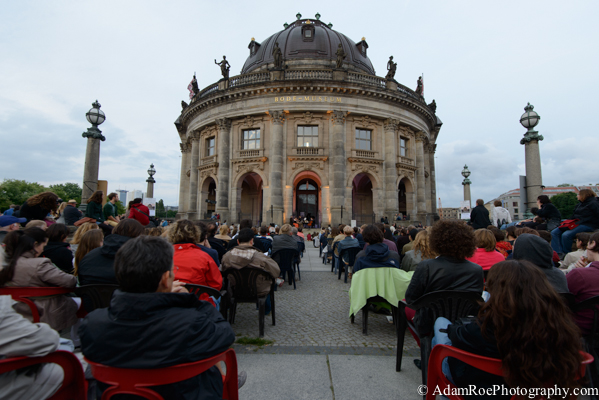 The trio played in front of the Bode Museum, on a bridge over Museumsinsel.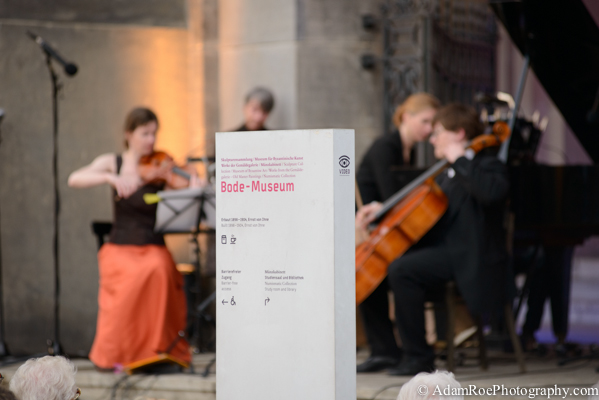 Clärchens Ballhaus organizes the concerts in front of the Bode Museum.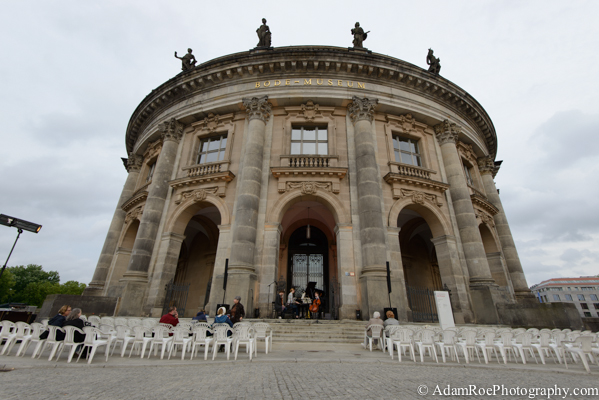 Warming up before the show.