In the realm of objects, two things could not be more important to Allison and Eric: dessert and bicycles. A killer combination. The dinner featured endless home-baked sweets and jars of homemade jam were laid out for guests to take home. Simply delicious.
This wasn't a gig, this was a family friend's wedding in Massachusetts. Well, it wasn't a gig until I was asked to photograph the out-of-towners dinner the night before the big event. Luckily for all of us, I had just gotten my hands on my new camera, so I used it as a chance to take it for a spin. Here's what I got.
I tried to let the hired photographers do their job on Sunday and enjoy being a part of the celebrations, but I couldn't resist photographing their gorgeous ketubah (wedding contract).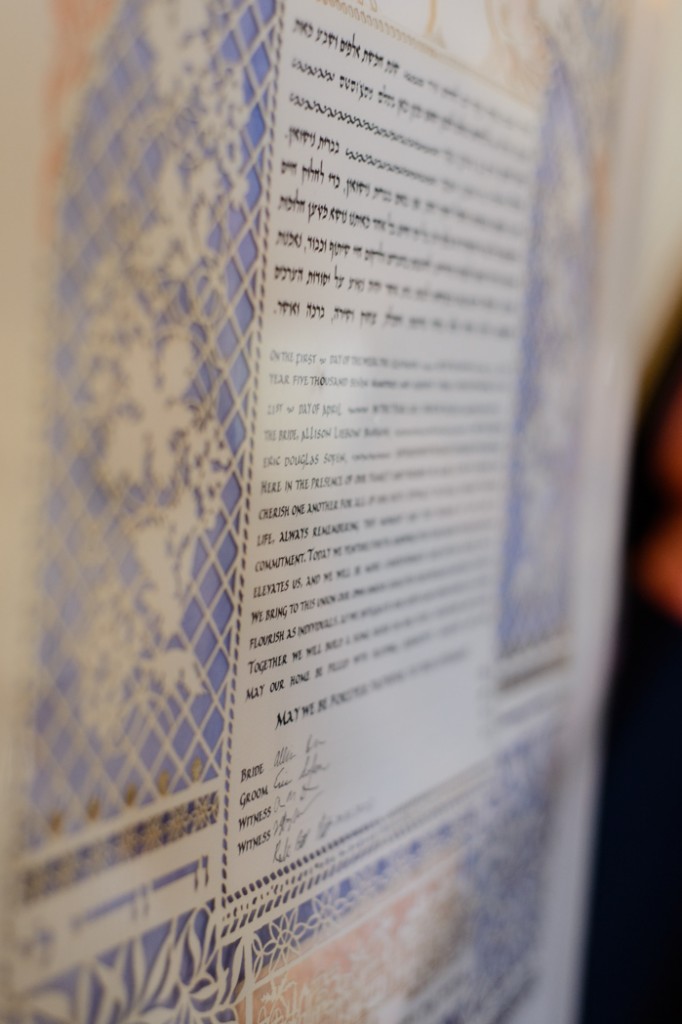 And that is what I've got for this first round of wedding photography. Next up: Berlin.